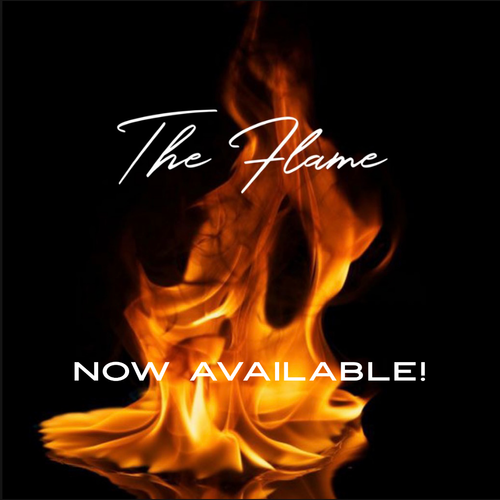 Hi everyone! 
It's blowing my mind how quickly time is flying. The last couple of years has been insane with the pandemic, political circus and changing times. With everything going on in the world, it's more important than ever to appreciate the good things we still have in our lives. Family and friends, if even from afar, and of course music.
It's been a while since my last release and I'm preparing a new project, but it's taking some time to get it all organized. So much has happened in my life over the last year that it feels a bit unrecognizable at the moment. It's been hard but overall, it's a chapter of growth and transformation that brings me hope for what's yet to come. I'm so blessed to have an outlet to share my heart and journey with those of you who are willing to listen.
With that, my new singles 'The Flame' and 'Dark Blue' are now available and my newest single 'Left Behind' is scheduled for release on the 12th, so stay tuned! I hope you take a few to check it out and let me know what you think. Shout to Benjamin Jenkerson for the engineering and shout out to Conklin Morgan for my latest photo shoot! 
In the meantime, feel free to mosey around the site. If you are on a mobile device, click the menu up top to access the other pages- listen to music, view photos, watch videos or read articles and reviews. I've posted some of my recent covers to the songs page for you to download for free and if you missed it, my EP 'In My Head' is available to stream and purchase.
As always, I hope you all are happy and healthy. Much love to you and yours from Denver.
God bless- Z
Subscribe to my YouTube Channel!